About African Aspects Tours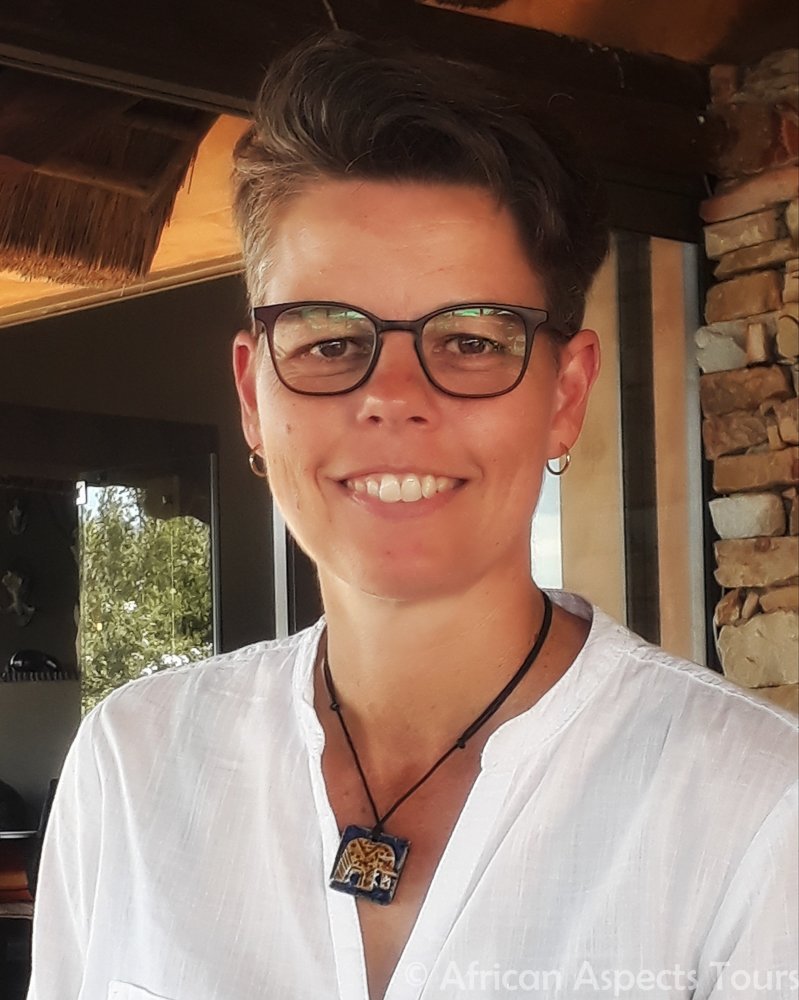 I have been living in the beautiful Eastern Cape for most of my life, but in my heart I will always be a Free State girl as I was born in the capital of the Province, Bloemfontein (Mangaung). Being a town and city girl it took me by surprise when, in 2002 I saw an advertisement in the local paper advertising a Game Ranging and Lodge Management course in Port Elizabeth and I immediately knew that was what I wanted to do with my life.
I can honestly say that I never realised studying could be so much fun! After 2 years I was qualified and shortly after, started working on a well-known Private Game Reserve in the Eastern Cape. Over the course of 5 ½ years I worked on 2 more Private Game Reserves as Volunteer Facilitator, Guide and Head Ranger.
Even though I loved my 'bush life' it was time to move back home. In the back of my mind I had considered for a while to go back to studying. In 2012 I enrolled in a Culture Guiding course. Eight months later I was qualified as a National Guide.
I started freelance guiding while setting up my own business. In September 2013 my longtime dream came true when I established African Aspects Tours. I am now a CATHSSETA registered National Nature and Culture Guide as well as a registered CATHSSETA Facilitator and Assessor.
I am passionate about South Africa, wildlife, conservation and people. Since starting guiding in 2004 I have had unforgettable experiences and have met incredible people. My vision for African Aspects Tours is to share my absolute love for South Africa with all of my guests. I look forward to welcoming you to my beautiful country.